Create a design you'll love on your bike bell! I'm obsessed with triangles, so it's no surprise the design I created consists of that shape.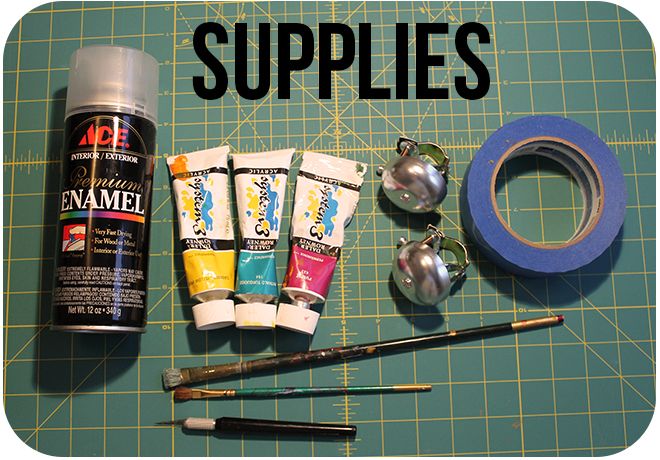 The supplies you'll need are a plain bike bell, acrylic paint, a paint brush or two, painter's tape, X-Acto knife, and clear enamel.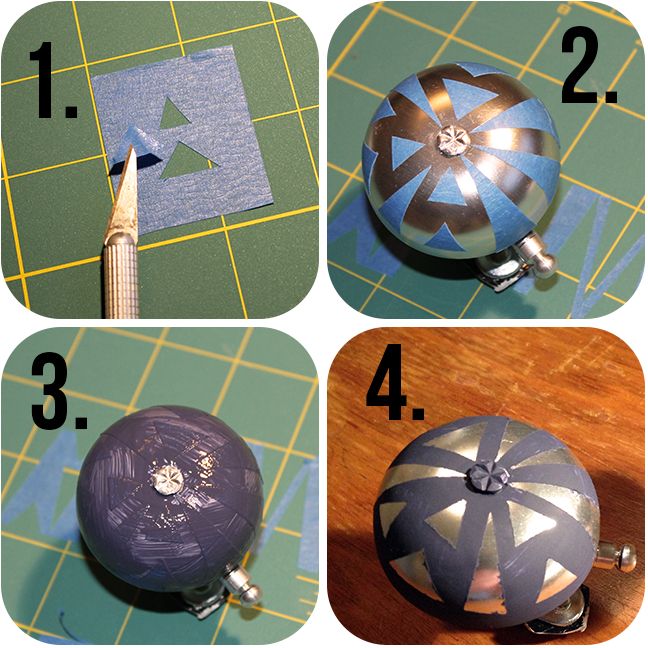 1. Cut shapes out of the painter's tape with an X-Acto knife.
2. Place the tape on the bell in the pattern you desire. Be sure it's securely adhered to avoid the paint seeping under the tape.
3. Cover the bell with paint and wait for it to completely dry. I used two coats.
4. Carefully peel off the tape. Then take the bell outside and spray it with enamel per the instructions on the canister.
Enjoy your new bell!